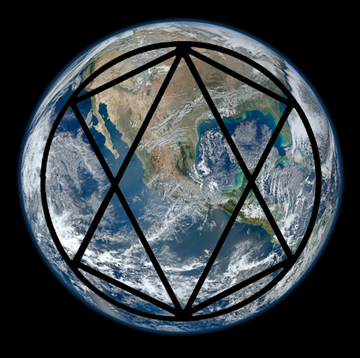 Watch the YouTube Presentation
of Gathering of the Tribes of the Earth

Link to 2014 publication
EarthTribe Gather: Outline for a New Mythology
The Tribes of the Earth
We are the Keepers of Life, the Guardians of Life,
On this planet, our Earth, our planet Blue.

The roots of our mythology
Reach deep into our ancient past,
To the times when voice became language
And the stars became movement in order.

Listen through your silence
To the ancient voice within.
Listen through your heart
To the river, the wind.

Here is a series of pictures, a visual poem,
drawn in the languages of mythology
and symbol
and geometry
from cultures around the world.

Here are lines written
as a message from the wisdom-keepers
of yesterday, to those being born today.

It is time now.
Gather Together
With Love and Understanding,
Through the Culture of the Rock and the Star.

—John Ashbaugh